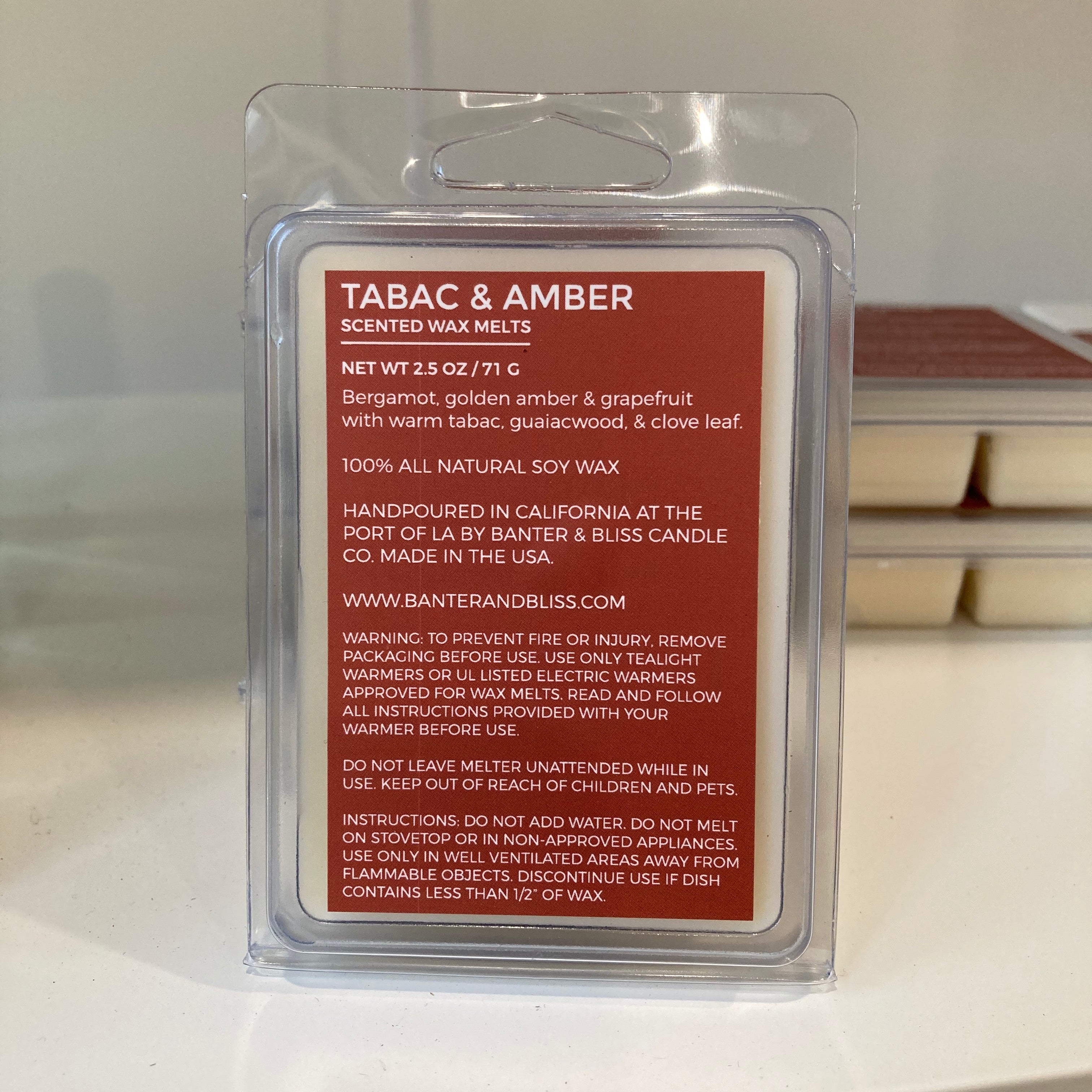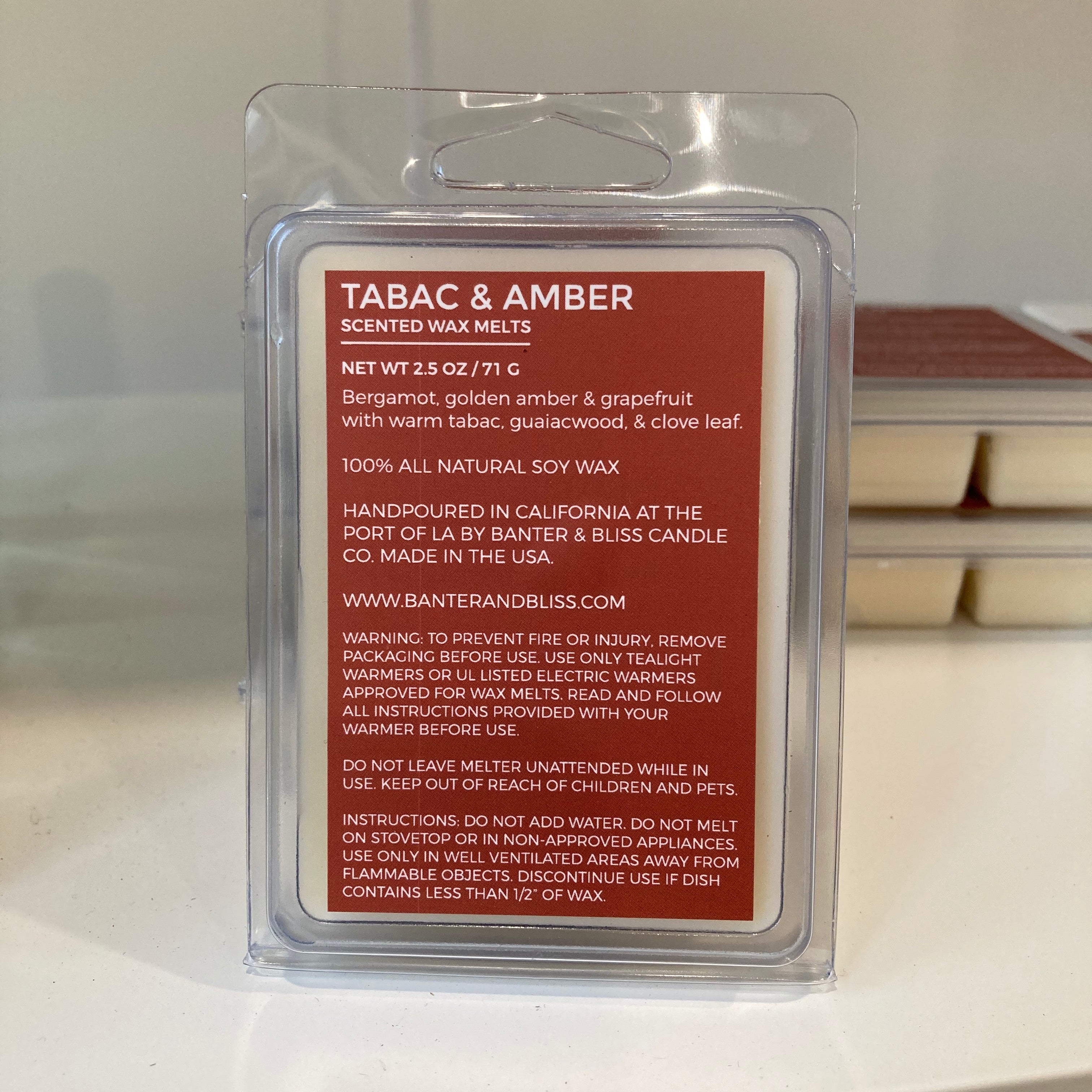 TABAC & AMBER. Soy Wax Melts.
Bergamot, Golden Amber & Grapefruit seduce your senses. Warm Tabac, Guaiacwood, Clove Leaf compliment throughout. Veiled Musk & Oud add complexity to this aroma.
Our soy wax melts are handpoured at our studio in Los Angeles. Each clamshell contains six 1" cubes.
Size
Package Contains: Six 1" cubes
Wax Weight: approx. 1/2 oz. per cube
Scent Lasts: approx. 10-12 hours per cube
To Use

Break off 1 or 2 cubes and add to the top of an electric or tea light tart burner. Wax cubes can be remelted until they are no longer fragrant.

About Banter & Bliss Soy Wax Melts

Banter & Bliss soy wax melts are the safest way to fill any room in your home with your favorite fragrance. Our melts are hand poured into six-cavity clamshell packages so you can easily break off a piece to use in your wax melter. We have a wide variety of delicious scents to choose from and you can even mix multiple fragrances together to create your own blends.