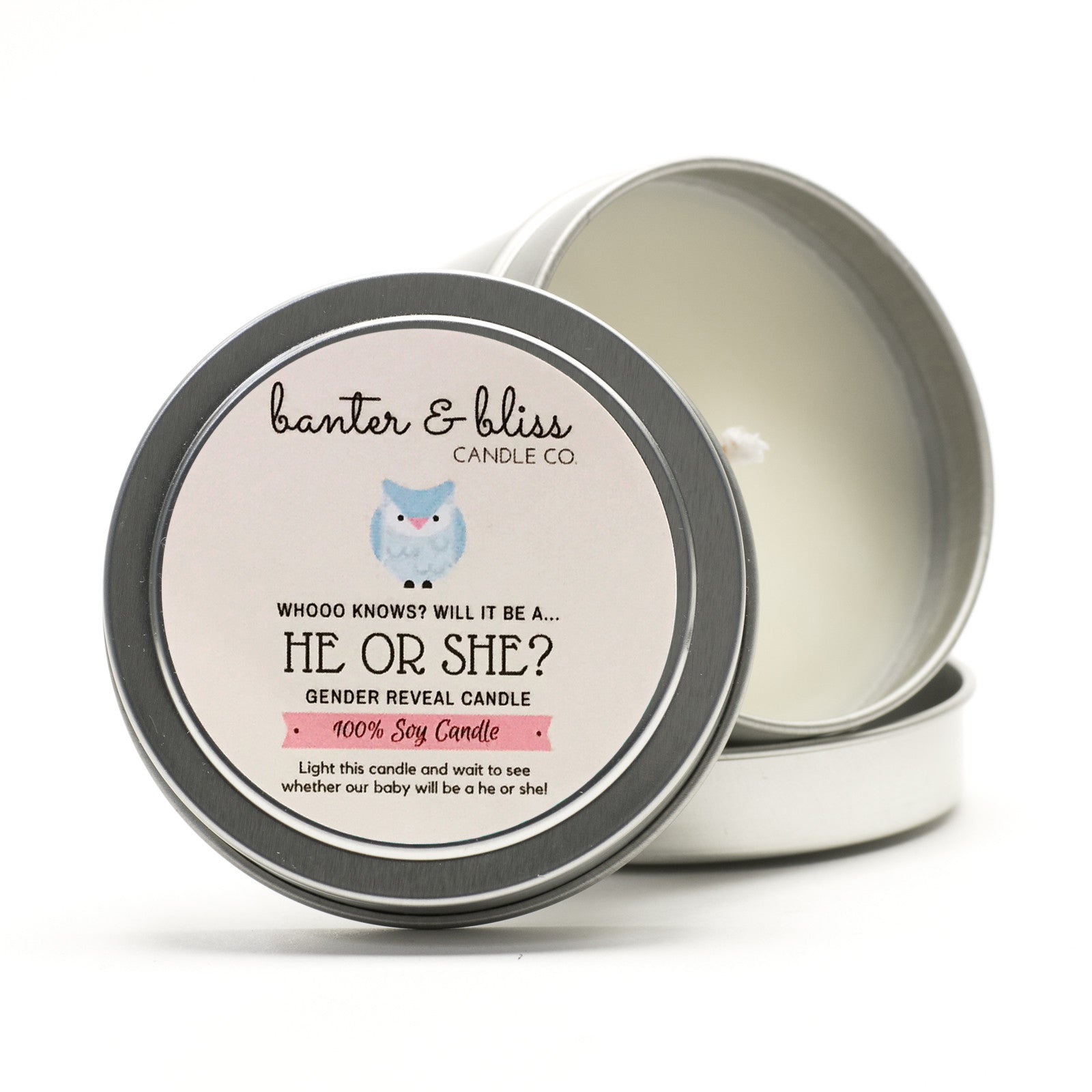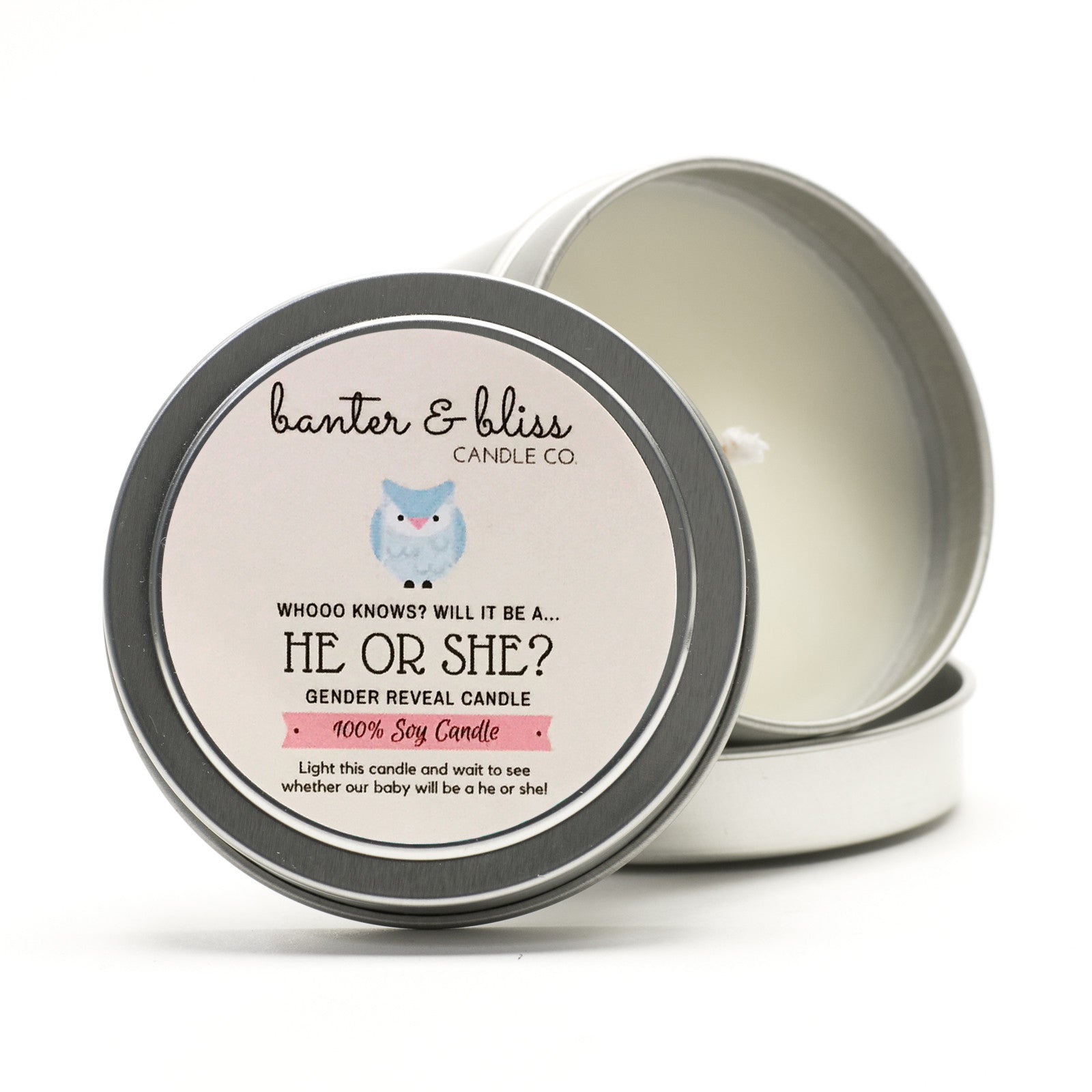 HE OR SHE? Gender Reveal Color Changing Candle™
Light this candle and wait to see whether our baby will be a he or she! Our Gender Reveal Color Changing Candles™ are perfect gifts for friends and family that can't make your baby shower or gender reveal party. After 15-20 minutes you'll start to see the wax change color from white to blue (it's a boy!) or from white to pink (it's a girl!). Our gender reveal candles are baby powder scented and come in the 3 oz. travel tin size so they're light enough to ship via USPS First Class mail.

Made with our proprietary blend of all natural coconut wax and beeswax and scented with the highest quality fragrance & essential oils for a strong, long-lasting scent. Phthalate-free, paraben-free, and sulfate-free. Lead-free 100% cotton wick; hand-poured in the USA. Burn time: 20-25 hours.