Custom Candles, Poured by You! Visit us in Torrance, Brea and Pasadena · Gift Cards Available · Shop Online! Free shipping on orders $65+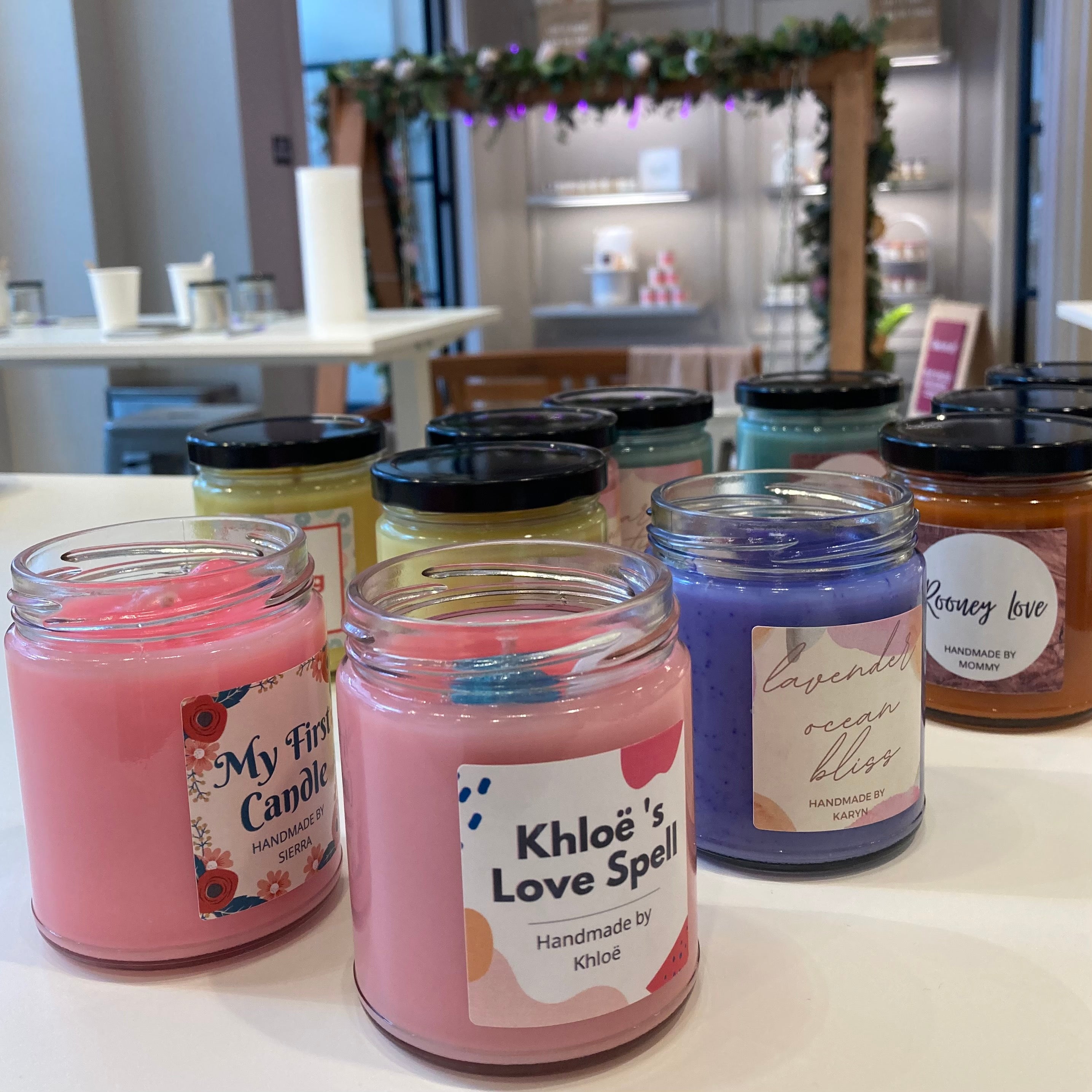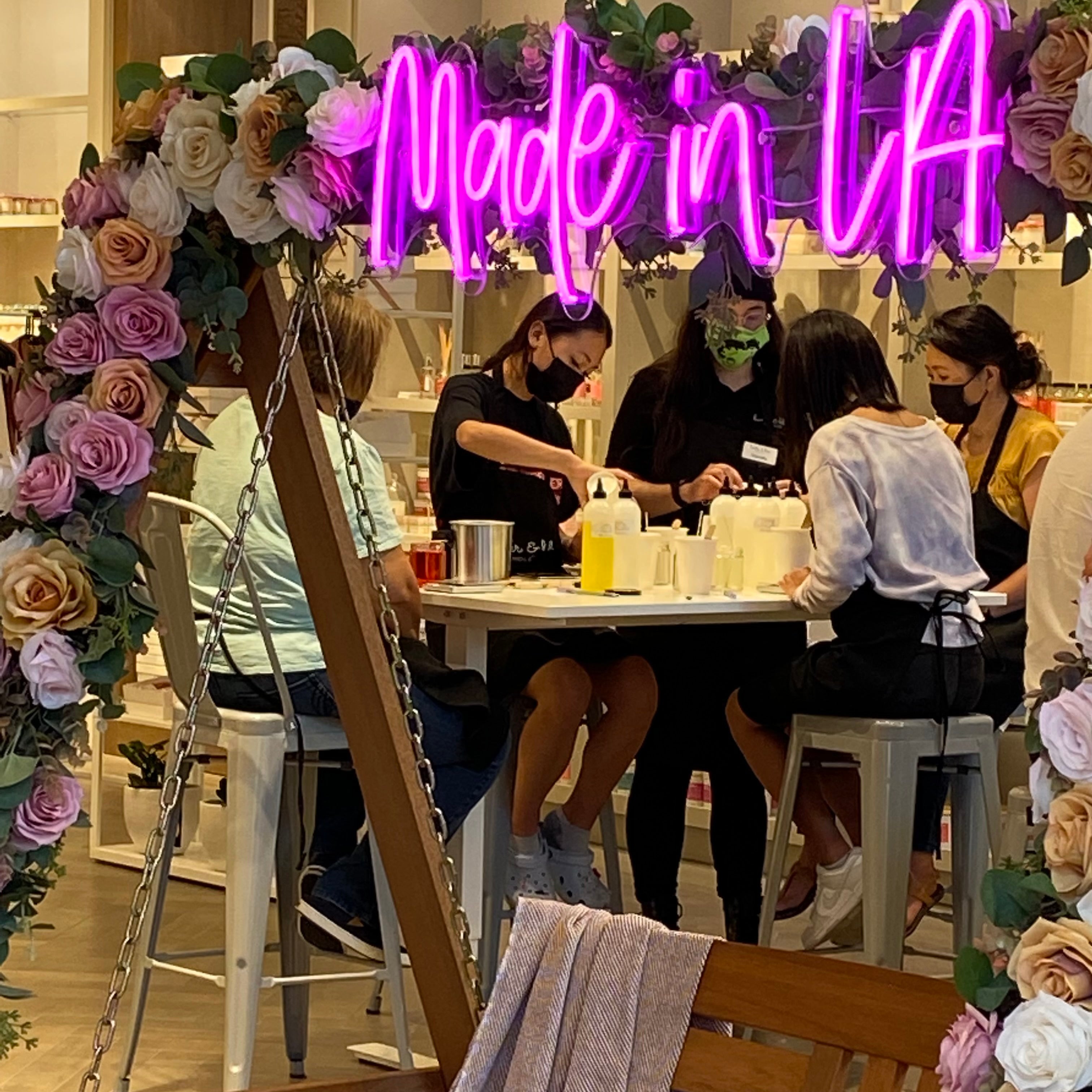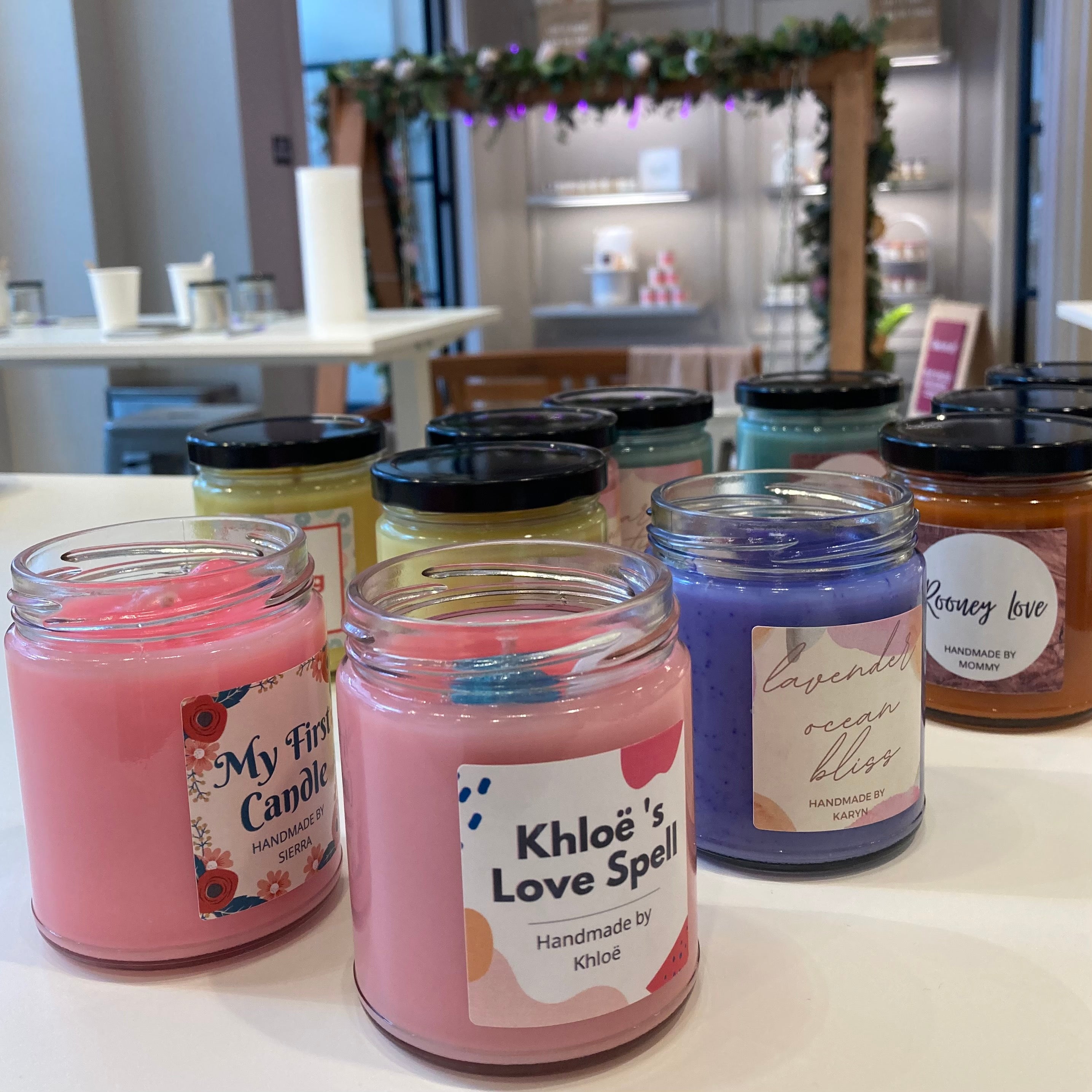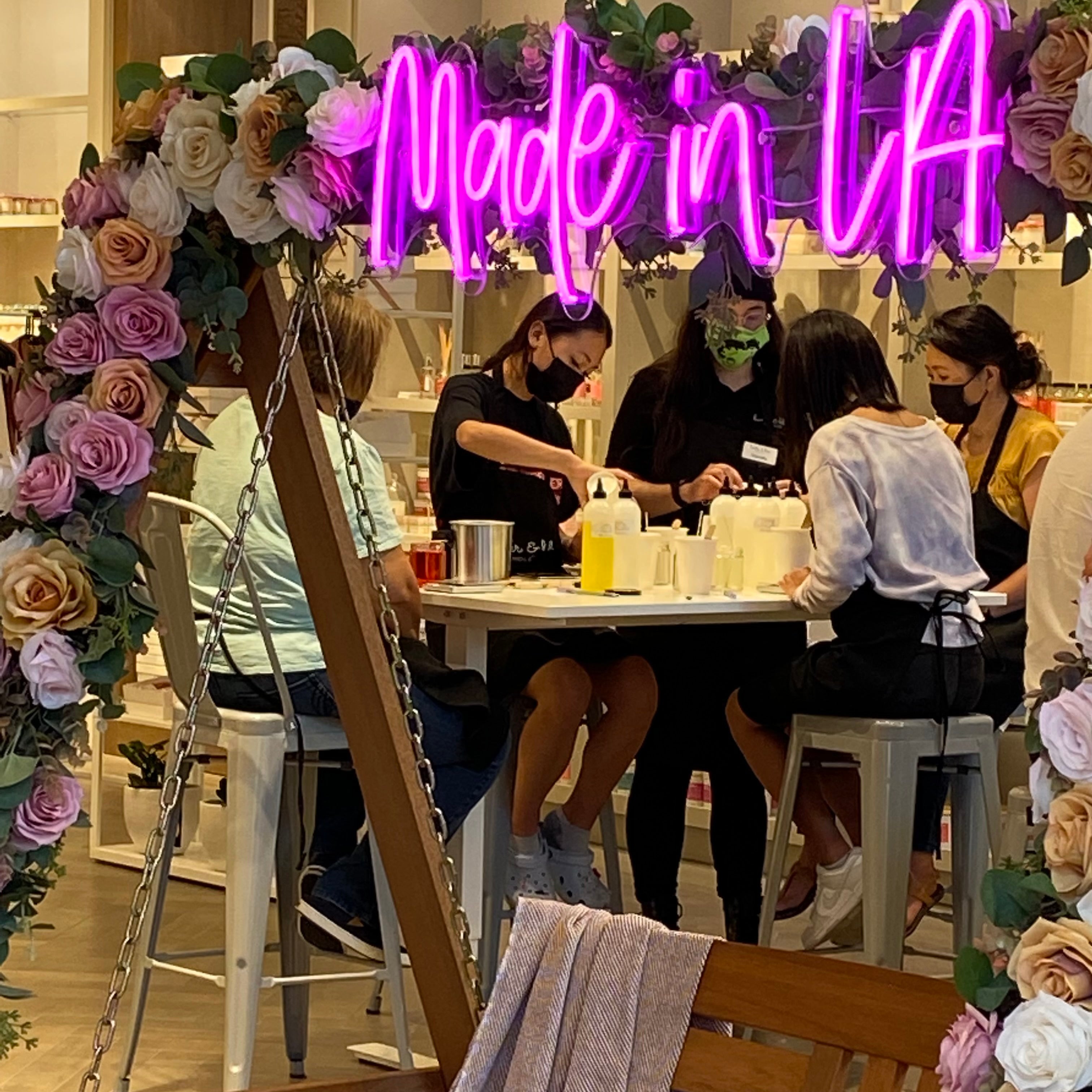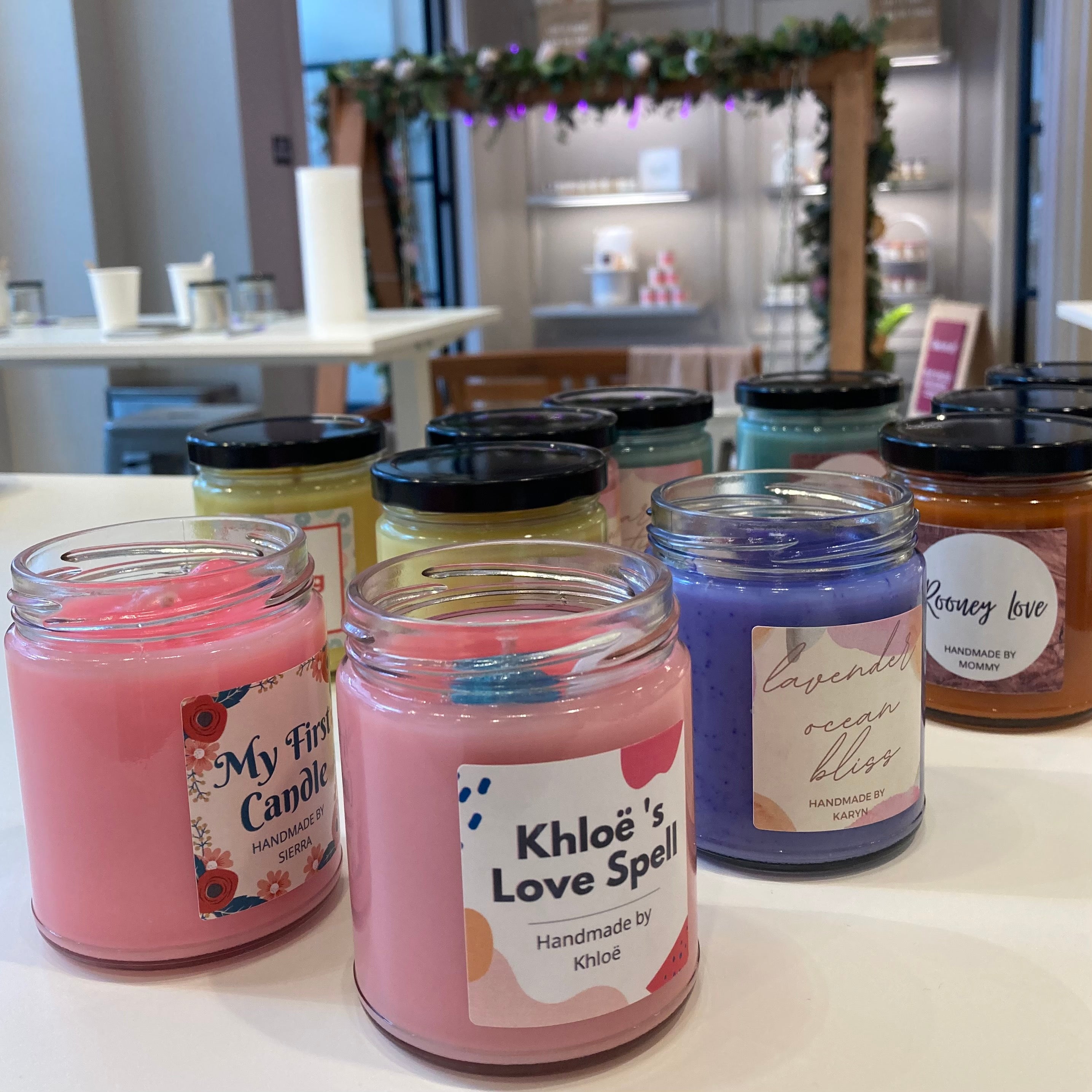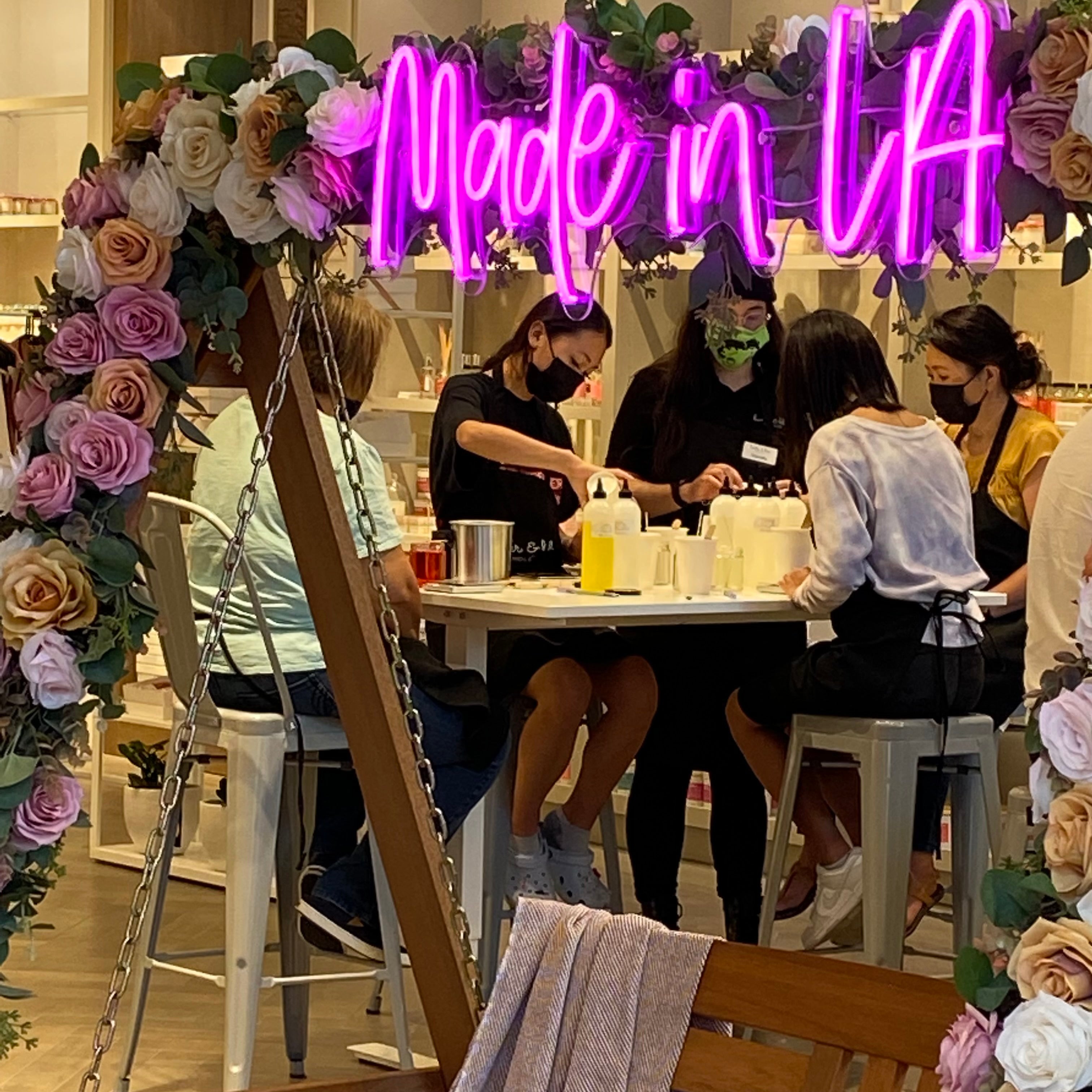 TORRANCE. The Candle Bar. (NO PROMO CODES - Price is Per Person)
If you've already taken our candlemaking workshop or are just looking to make your own candles for fun, grab a seat at the candle bar and we will walk you through the steps to create your own 7 oz. candle from start to finish using our proprietary coconut soy wax blend and premium fragrance oils. Choose from and blend multiple fragrances to make your own custom scent, add color to your wax, and then finish off your candle with a custom label!

Candlemaking at the candle bar is not educational. Our chandlers will guide your through the process but if you're looking to learn more about candlemaking, please visit our workshop page and book a workshop!

Please read through our Workshop Frequently Asked Questions & Policies before booking.

Candlemaking at the candle bar takes place at our studio located at Del Amo Fashion Center in Torrance. Depending on the number of participants, the candle bar typically lasts 30 minutes and the candle will take an additional 1 hour to solidify. There is plenty to do around Del Amo Fashion Center during this time, including exploring our curated selection of goods from independent artists and emerging brands. While your candle is solidifying, we will design and print your custom label to your specifications to finish off your candle creation. 15% discount will be provided for all Banter & Bliss products on the day of your class.

Please note: You may take your candle no earlier than 1.5 hours after your class start time. For example, if your class starts at 12PM, your candle will be ready no earlier than 1:30 PM. There are no exceptions to pick up times. If you're not able to wait for your candles to solidify, you can come pick up your candles another day or arrange with our associate to have the candles shipped to you (additional charges apply.)

Candlemaking is suitable for ages 10+. Pets are not allowed in the studio. We love pets but fragrances and hot wax are not suitable for pets or young children (under 10 years old). 

All participants 10-18 years old must be accompanied by an adult at all times - no unaccompanied minors may be left in the store. Each person who attends a workshop must have a ticket. Due to the limited size of our workshop space, we do not allow anyone to watch or participate in the class without a ticket (the only exception to this rule is for an adult accompanying a minor).



Please read through our Workshop Frequently Asked Questions & Policies before booking.
All candle bar purchases are final sale.

If you wish to cancel, please call (626) 345-5838or contact us at least 48 hours before your scheduled class time. For cancellations made at least 48 hours in advance, a credit towards a future candle bar appointment will be notated on your account. Due to the popularity of our candle bar, we cannot cancel reservations with less than 48 hours notice.

Please read through our Workshop Frequently Asked Questions & Policies before booking.