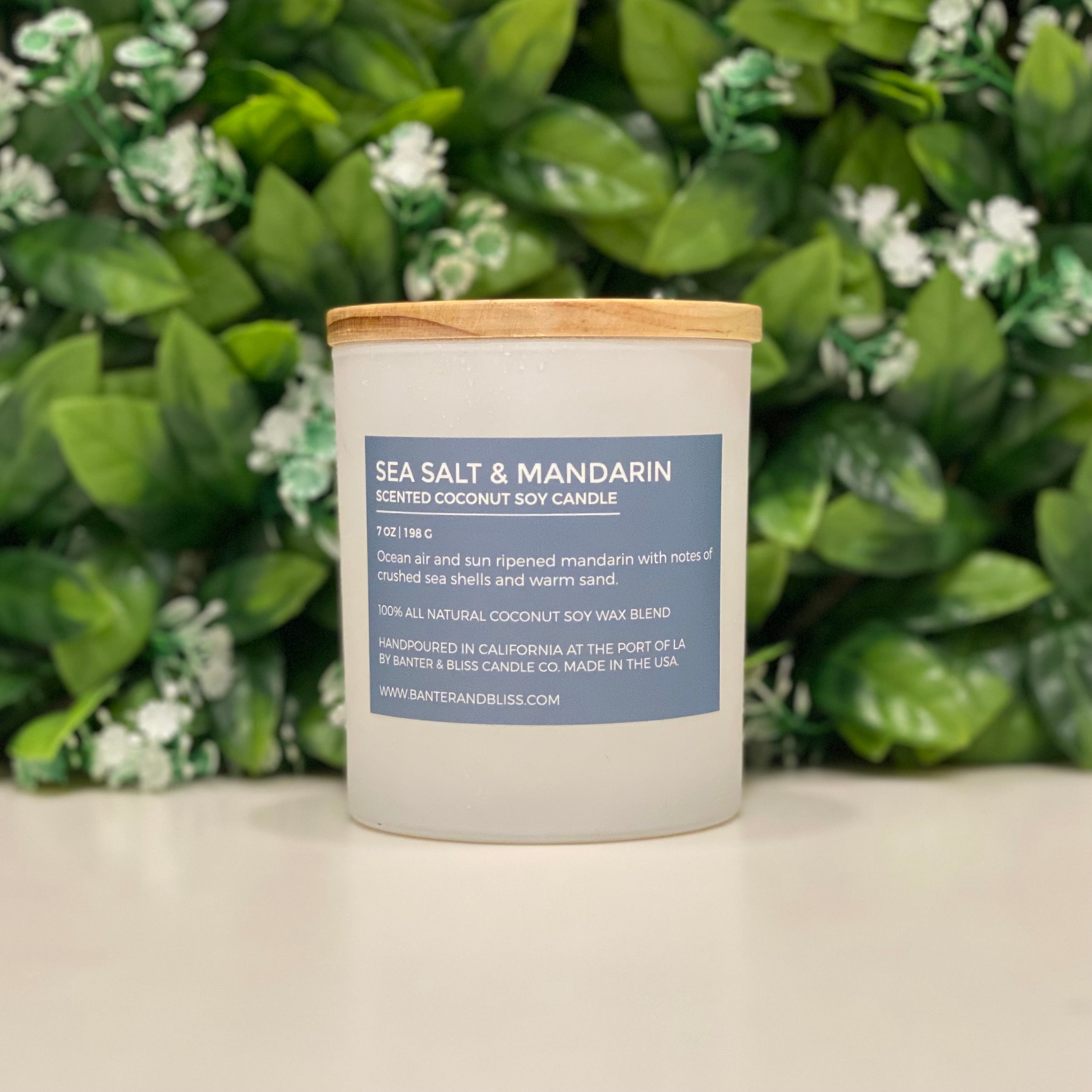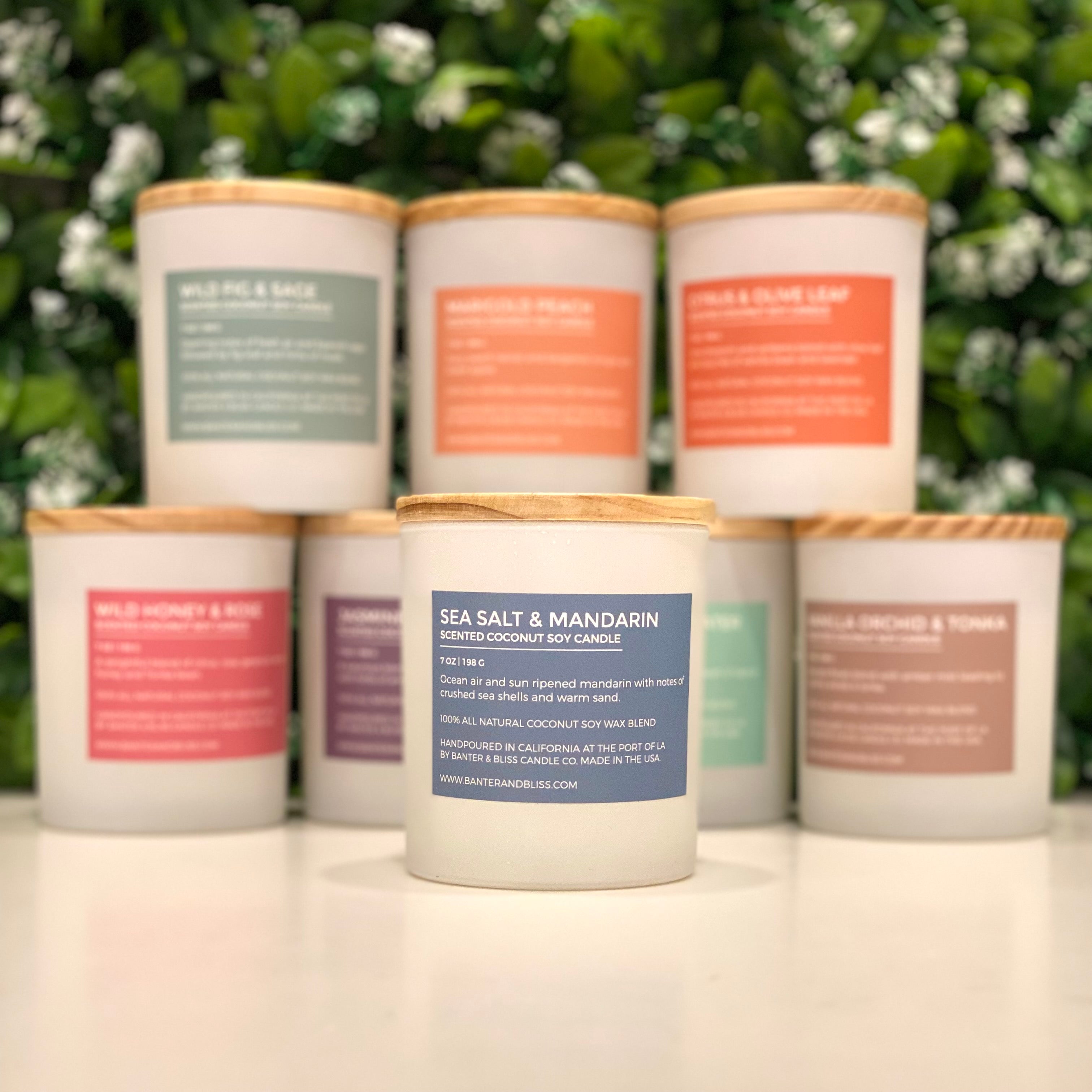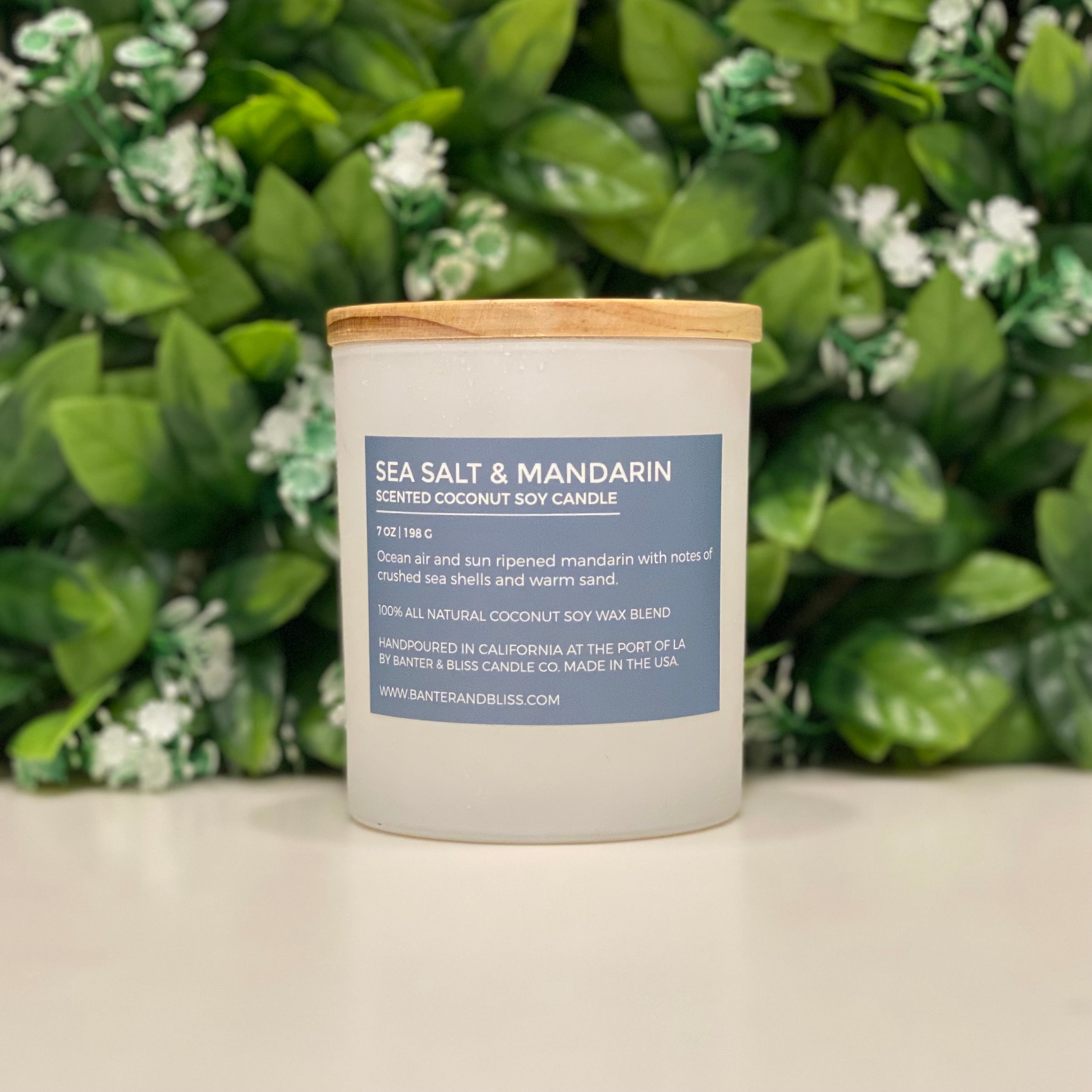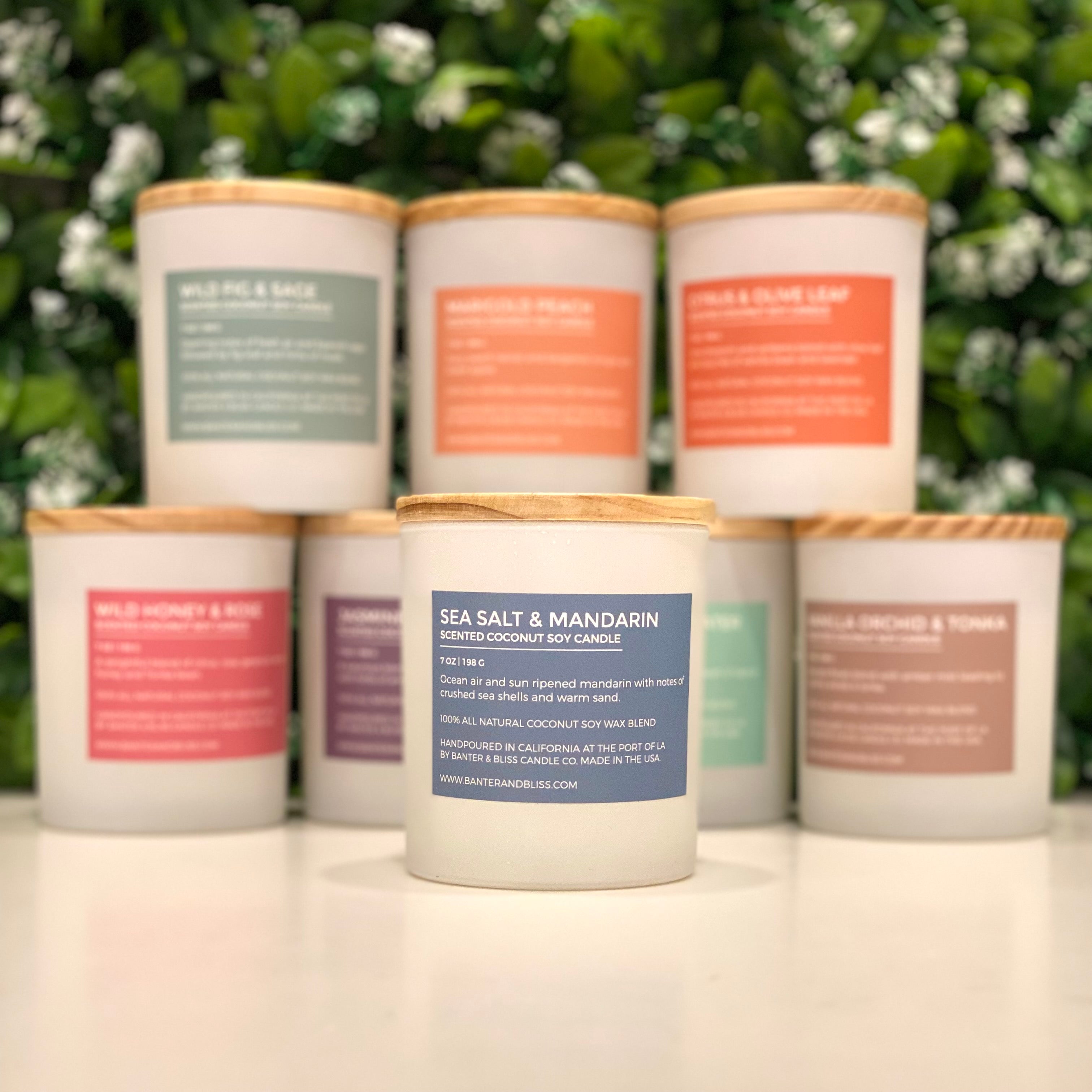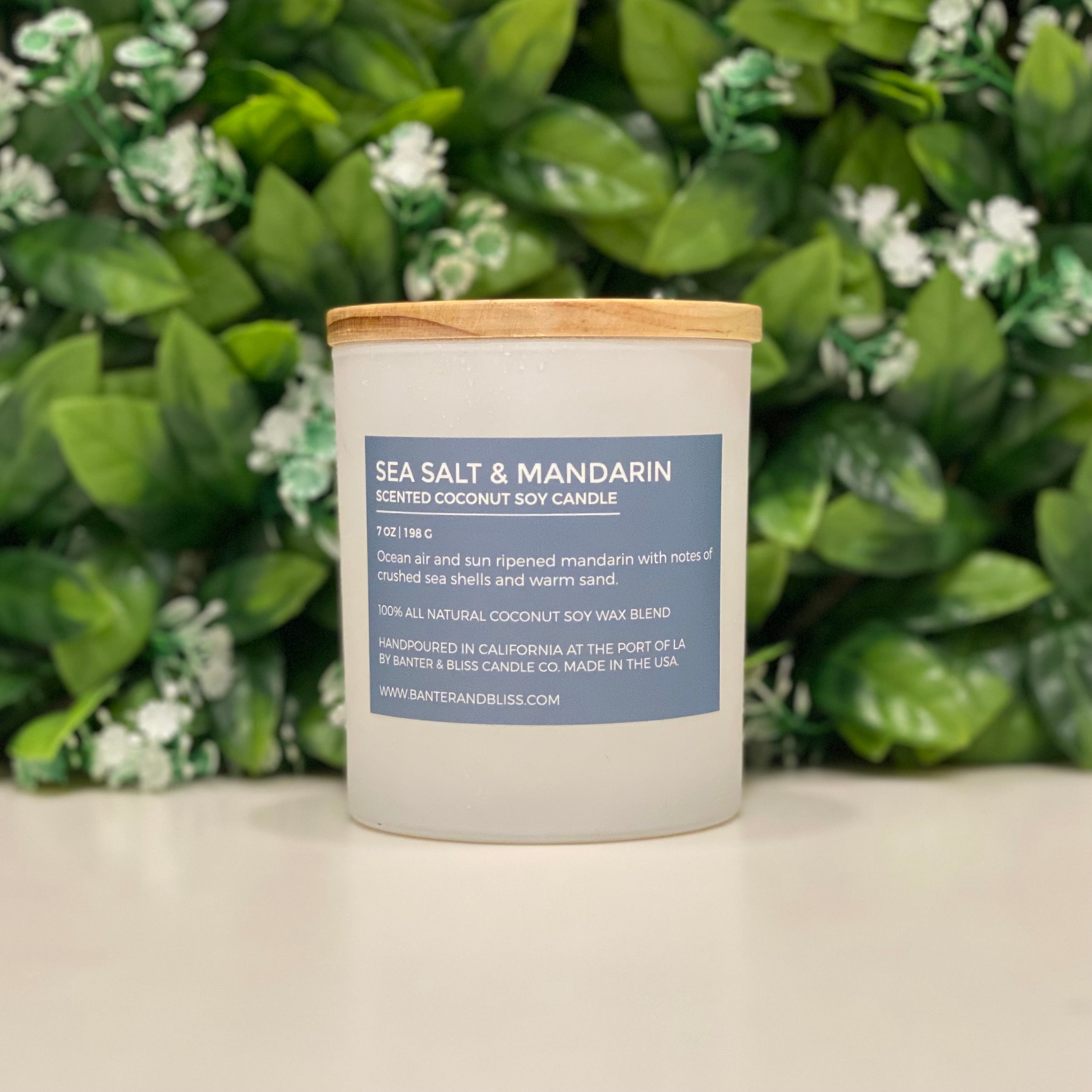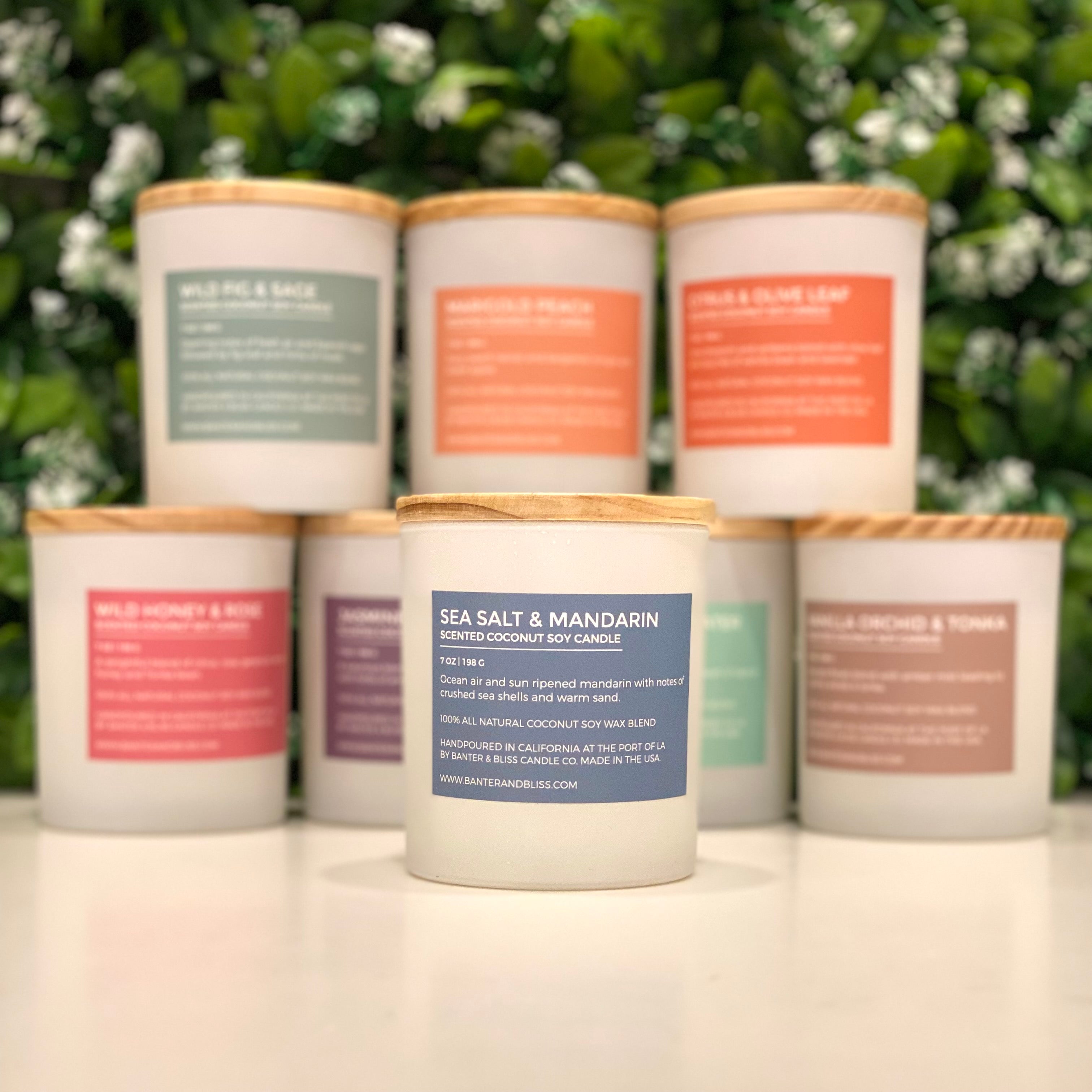 Sea Salt & Mandarin. 7 oz. Scented Coconut Soy Candle.
Immerse yourself in a captivating symphony of scents, skillfully handcrafted to perfection. Sea Salt & Mandarin is delicately infused with top notes of mandarin, sea salt, and ocean air, along with heartwarming middle notes of cyclamen, rose petal, and geranium. A base of crushed seashell, warm sand, and musk anchors your senses. This unique blend captures the essence of the coast, infusing your space with a warm and inviting ambiance that transports you to the soothing embrace of sun-drenched shores.
Our 7 oz. candles are hand-poured in Los Angeles and feature our proprietary, clean-burning coconut soy wax blend, 100% natural wicks, and a natural wood lid that keeps the candle dust-free. Our products are free of phthalates, pesticides, parabens, and sulfates and are never tested on animals. Enjoy up to 40-50 hours of fragrance throw from our 7 oz. standard candles.

Vessel Height: 3 1/2"
Vessel Diameter: 3 1/4"
Salty Ocean air and sun ripened Mandarin introduce a heart of Cyclamen and Rose petals. Notes of crushed sea shells and warm sand are complimented with hints of light musk.

Top Notes: Mandarin, Sea Salt, Ocean Air
Middle Notes: Cyclamen, Rose Petal, Geranium
Base Notes: Crushed Seashell, Warm Sand, Musk
Burn within sight.
Keep away from things that catch fire.
Keep away from children.

Center and trim wicks to 1/4" with each burn. Place candle on a heat resistant surface or candle tray. Keep wax pool free of debris. Do not burn candle longer than 3-4 hours at a time. The container will be hot when the candle is lit. Allow jar to cool completely before handling. Allow wax to melt to the candle's edge every burn to prevent tunneling. Keep candles away from drafts to ensure a clean burn. Use a wick dipper to extinguish a candle without soot or smoke. Discontinue burning a candle when less than 1/4" of wax remains. Failure to follow these instructions can result in personal injury and/or property damage.